Toddlers Program and Child Care in Las Vegas
An Educational Daycare Program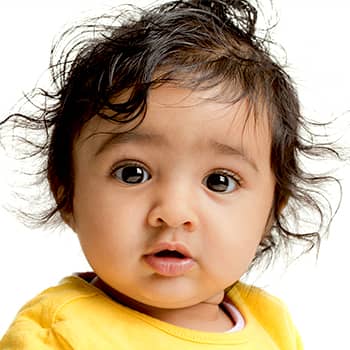 Energy. Excitement. Motion. For toddlers, these are the qualities that define their days. In this program, these qualities power positive learning experiences. In an environment roomy enough for movement and exploration, toddlers receive nurturing guidance as their physical skills grow and emerging milestones are mastered. Here, toddlers will experience:
Stimulating classroom environments
Exclusive milestone-based curriculum
Immersive learning experiences
Educational toys and activities
Children are given ample opportunity for movement, exploration, and discovery in six distinct classroom areas that all encourage diverse learning experiences.
Movement Center: Children develop and perfect both fine and gross motor skills, balance, and coordination through energetic activities like climbing, jumping, stretching, and walking.
Blocks & Manipulative Center: Early science concepts like movement and balance are introduced to children through puzzle assembly and construction with blocks and other materials.
Art & Sensory Center: Through the exploration of different materials and textures, children develop their senses and learn to express themselves by painting, crafting, drawing, and more.
Pretend Center: Children develop an understanding of the world, as well as critical-thinking skills, and body awareness through make-believe play.
Language Center: As children act out stories, enjoy books, and communicate with trusted adults, they develop and strengthen language skills.
"My Space": Every so often, children can spend a little time in an area where they can relax and have a quiet moment, as need be.
Our Learn from the Start™ curriculum will define the children's core learning experiences and guide milestone achievement. We deal with the specifics needs of the children while continuing to focus on five key developmental areas.
Approaches to Learning: Becoming independent through exploration of their surroundings, while developing problem-solving abilities.
Cognitive Development: Gaining an understanding of the world around them, while they develop creative and critical thinking skills.
Language Development: Through sounds, expressions, body language, and oral and written language, children strength their ability to communicate and practice responding to and understanding others.
Physical Development: Developing coordination and large and small muscle control; learning about health and safety concepts.
Social-Emotional Development: Building emotional understanding to deal with their own emotions and relationships with others, like family, friends, and people in the community; practicing interacting with others while developing self-awareness.