Inspired by HighScope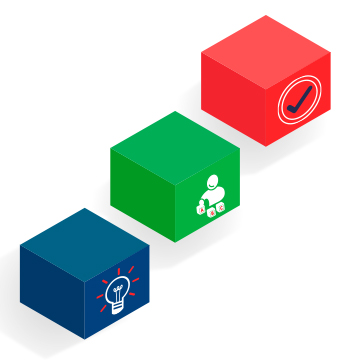 The HighScope educational philosophy is the foundation of our curriculum. HighScope is built on the principles of active learning and children's initiative. In order to develop children's critical thinking, self-confidence, and problem-solving abilities, we foster strong teacher-child interactions and a robust Plan-Do-Review process.
1. Plan
Establish goals
Imagine actions
Express intentions
Shape those intentions into purpose
2. Do
Accomplish goals
Solve problems
Implement intentions
Play with purpose
3. Review
Reflect on experiences
Connect plans, actions, and outcomes
Share meaningful experiences
Our dedicated teachers use diverse materials and nurturing interactions to challenge and expand children's thinking. In every program on our School Readiness Pathway, children learn actively through direct, engaged experiences with people, materials, and ideas.