Summer Camp
Summer Programs at Creative Kids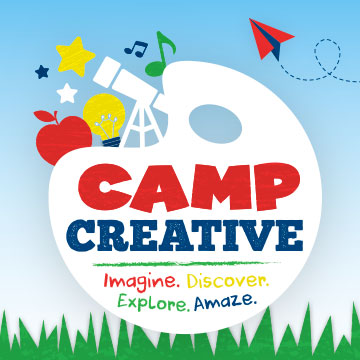 Make your child's summer totally memorable with Creative Kids summer camp in Las Vegas! Throughout the summer months, children aged 5 to 12 enjoy a variety of fun, engaging activities. We offer a summer full of themed experiences, special projects, and more!
Plus, campers receive a camp sling bag, T-shirt, and water bottle for summer adventures!
Camp Creative Weekly Themes (Ages 5 and Up)
Each week, children explore new learning opportunities and ideas through themes, such as:
STEM Explorations: Investigate and discover the world around you with hands-on experiences.
Scientific Discoveries: Discover that the whole world can be a laboratory for learning, experimenting, and exploring.
Young Zoologists: Become a fan of furry friends as you learn to respect all creatures in the animal kingdom.
Preschool and Pre-K Camp at Creative Kids
Summer fun isn't just for big kids. Our new summer camp program for 3- and 4-year-olds features fun activities, visitors, special projects, and themes such as:
Science Squad: Enter the lab and do some experimenting as you learn all about the Scientific Method. Result: All kinds of fun and learning!
Young Artists: Make your masterpiece: Learn about different art forms, and create your own sculpture.
Neighborhood Heroes: Imagine what you want to be when you grow up by meeting community workers like doctors, firefighters, and librarians.
Kindergarten Cadets (Exclusive for Pre-K children): Make sure your child is ready for the fall with hands-on, project-based learning. In this special 2-week program at the end of the summer, they'll dive into kindergarten skill development (such as math and literacy), while discovering new routines, such as hallway, lunch, and bus etiquette.
More Summer Fun For Younger Ones
In summer months, we also feature great child care and exciting summer fun for toddlers and 2-year-olds! Forget about regular daycare. These children have the chance to learn and grow all summer long with fun-themed activities and special guests.
Note: Age range and programs may vary by school.