Preparing Every Child for School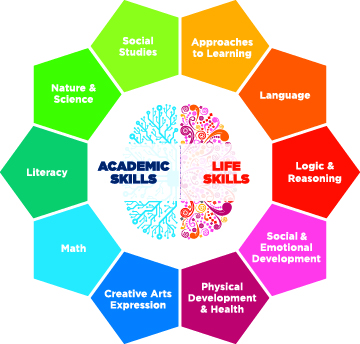 With our proprietary digital observation, assessment, and lesson planning tool, Learning Care System™ (LCS), our teachers have access to 10,000+ unique activities to plan individualized lessons. Research-based Scales and Indicators focus on the whole child and development of academic and social-emotional skills.
Indicators in each Scale (Academic and Life) are based on years of scientific research, ranging from simplest to most advanced, in the order children learn them; new skills build on previous ones.
Here, learning is truly personal
To ensure our curriculum is effective, teachers observe and assess the children throughout each and every day. Doing so, allows them to create a customized approach that is unique and reflective of the children's current skills. As a result, our personalized lesson plans are child-based, teacher-built, and dependent on the readiness of each individual classroom.

Through the use of LCS, no two lesson plans will ever be identical throughout thousands of classrooms across the country.