Pre-K Program in Las Vegas
A Foundation for Success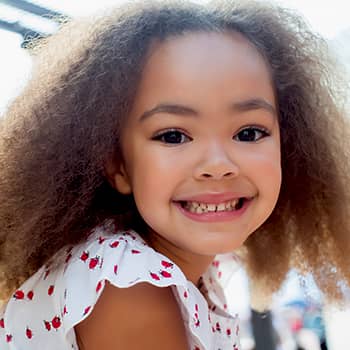 At Creative Kids, Pre-K is a vital part of the journey to kindergarten success. Through independent and group work, children make developmental leaps and bounds. Engaging, interactive learning makes for a fun school day with friends. Our Pre-K program explores:
Problem-solving
Responsive listening
Using language to learn
Social and collaborative skills
A Creative Learning Space
Children have the opportunity to develop skills across a variety of disciplines in our eight dynamic learning centers.
Music & Movement Center: Children strengthen physical coordination abilities by moving, dancing, and singing in cooperation and communication with their classmates.
Math Center: By organizing, counting, comparing, and sorting numbers, children explore new ideas and foundational early math concepts.
Art Center: This creative center gives children an environment that encourages discoveries like new art techniques and concepts of color.
Dramatic Play Center: Emotional expression is demonstrated in this area, where children use their imaginations to make sense of the world in a way that enhances early writing and reading abilities.
Block Center: By exploring different materials, children fine-tune their hand-eye coordination as they sort, count, and pattern items.
Science Center: Children enhance their classification, analytic, prediction, and experimentation skills as they learn about animal and plant life cycles and other physical and earth science concepts.
Writing Center: Letter and word recognition and formation, along with segmenting words into sounds, and putting new sounds together to make words, allow children to succeed at written communication.
Reading Center: Children continue to build literacy skills here while they sharpen their print awareness, story comprehension, and listening abilities.
Curriculum to Inspire Achievement
Our curriculum relies on the foundational principle of active learning. We ensure that students have hands-on experiences with new ideas and materials. Our digital lesson planning tool creates individualized curriculum, based on teachers' observation and assessment of children, so that they can achieve and exceed milestones across 10 developmental scales.
Approaches to Learning: Measuring children's abilities to make plans, interact with others as well as the environment, and set goals.
Creative Arts: Measuring children's ability to express themselves and their feelings through movement, music, drama, and visual arts.
Language: Measuring children's expressive and receptive vocabulary, in addition to their ability to use their vocabulary in conversation for effective communication.
Literacy: Measuring children's knowledge of the alphabet, their ability to read and write, and their comprehension and phonological awareness.
Logic & Reasoning: Measuring children's ability to sequence, solve problems, and think critically and symbolically.
Early Math: Measure the ability to comprehend numbers, patterns, sorting, and ordering, while using numbers for addition, subtraction, measurement, and graphing.
Nature & Science: Measuring children's understanding of the natural and physical world, in addition to their ability to observe, describe, predict, and gather data.
Social Studies: Measuring children's ability for self-awareness, as well as their ability to understand their families, their community, and their world.
Physical Development/Health: Measuring fine and gross motor skills, as well as children's ability to understand health and nutrition.
Social-Emotional Development: Measure children's awareness of themselves, and their ability to show respect and empathy toward others.