Elective Classes for Kids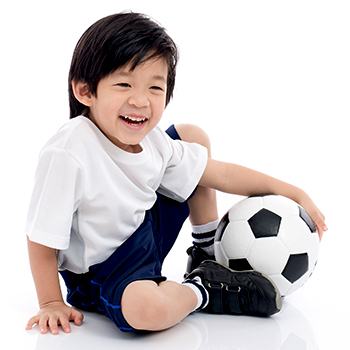 Go beyond early childhood classroom learning experiences with our enhanced series of elective programs. For an additional fee, these programs help children build skills in areas such as:
Physical Fitness • Creative Expression • Memory • Social Development • Critical Thinking • Public Speaking • Teamwork
Creative Kids Dance Academy
Physical Fitness • Creative Expression
Is your child a mover and a shaker? This is the perfect program to harness all that toe-tapping energy! Your child is introduced to ballet, tap, jazz, tumbling, and hip-hop techniques, while they express themselves through creative movement.
Create a Star!
Public Speaking • Social Development
We tap into your child's special talents and help them be comfortable in front of an audience. Self-esteem and confidence are enhanced through participation in performing arts. Music, acting, and creative expression are just a few of the skills your child will develop.
Los Niños Creativos Spanish Class
Memory Skills • Critical Thinking
¿Habla español? Recent studies have shown the brain is the most receptive to learning a second language before age 10. Now is the best time for your child to become bilingual! Learning Spanish at an early age benefits children well into their future.
Grow Fit® Soccer Club
Physical Fitness • Teamwork
Let's kick it! Our Grow Fit Soccer Club, powered by Tiny Tykes/Challenger Sports,™ is a fun way for children to learn teamwork and soccer skills, while spending time with friends. Children work together as a squad to develop important motor skills and learn about collaboration—which they can practice on the field and off.