Elective Classes for Kids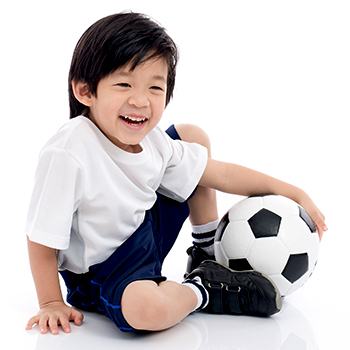 Go beyond early childhood classroom learning experiences with our enhanced series of elective programs. For an additional fee, these programs help children build skills in areas such as:
Physical Fitness • Creative Expression • Memory • Social Development • Critical Thinking • Public Speaking • Teamwork
Grow Fit® Yoga
It's no stretch to say yoga is great! Children learn simple yoga poses and collaborative games in this program, while developing healthy bodies, minds, and communities.
Spanish
¿Habla español? Recent studies have shown the brain is the most receptive to learning a second language before age 10. Now is the best time for your child to become bilingual! Learning Spanish at an early age benefits children well into their future.
Soccer
Let's kick it! Our Soccer Club, powered by Regional Coaches, is a fun way for children to learn teamwork and soccer skills, while spending time with friends. Children work together as a squad to develop important motor skills and learn about collaboration—which they can practice on the field and off.
Note: Some programs dependent on minimum enrollment requirements. See school for details.