Elective Classes for Kids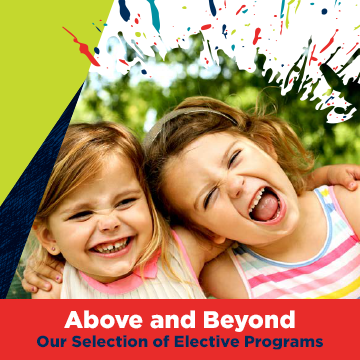 Go beyond
early childhood classroom learning experiences
with our enhanced series of elective programs. For an additional fee, these programs help children build skills in areas such as:
Physical Fitness • Creative Expression • Memory • Social Development • Critical Thinking • Public Speaking • Teamwork
Find all the program details. Download our electives guide.
Spotlight Series:
Spotlight on Phonics
Spotlight on Spanish
Spotlight on Kindergarten™
Grow Fit® Series:
Grow Fit Yoga!
Grow Fit Yoga Sprouts!
Grow Fit Yoga Sprouts Baby!
Additional Offerings:

Note: Some programs dependent on minimum enrollment requirements. See school for details.