Our Creative Educators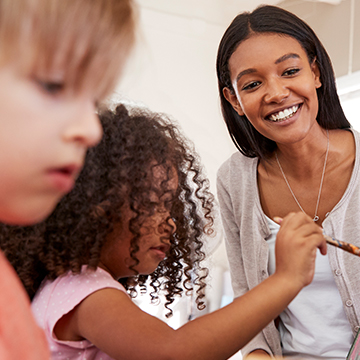 At Creative Kids, supporting our educators is a priority. By providing our staff with creative training opportunities and paths for professional development, talented educators reach their full potential. That means, in turn, that your child's educational experience is nothing less than top-notch.
Creative Kids Learning Management System: Through online training, our teachers stay current on key points like best classroom practices and child development strategies.
Child Development Associate Credential (CDA): With the Council for Professional Recognition as a partner, our CDA Preparation Program gives educators assistance in pursuing a nationally recognized credential.
Master Teacher Program: Teachers that receive their CDA become eligible for the opportunity to further their development through this Master Teacher Program. Advanced courses in child development, assessment, and curriculum implementation enable teachers to master their skills and mentor new teachers.
School Education Manager Program: Our curriculum experts are trained in this program that focuses on observing and evaluating classrooms. These School Education Managers (SEMs) develop to become coaches and mentors to other teachers, so that all our programs continue to meet our high standards of quality.